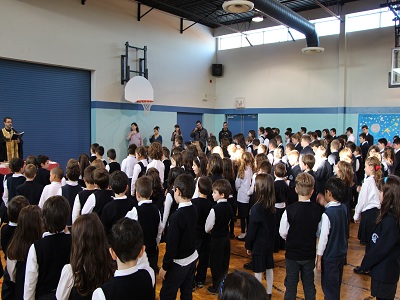 Giving back to the community

As part of school life, we provide opportunities for our students to give back to their community.

Participating in a variety of programs (Read-a-thon, Jump Rope, Pennies for Patients, etc.) to collect money for worthy charities, such as Leukemia & Lymphoma Society, Multiple Sclorosis, Heart & Stroke Foundation, running food drives, helping at local Missions, concerts for the Elderly are a few examples of how students show their respect and compassion for the community at large.